Building New Jersey
One Roof at a Time
Call Now! Free Estimate
973-487-3704
Professional Roofer

NJAffordableRoofingContractors.com is the website of Father and Sons Professional Contractors a local roofing installation company serving North and Central New Jersey. Throughout the years we have served homeowners needs, providing 24 hour emergency roof repairs, new roofing installation and home remodeling services.
Roofing Services
You Can Count On!
We have been providing quality roofing repair and new roof replacement systems since 1994. We are a small business delivering honest and professional exterior remodeling services . Our quality technicians employ today's latest technology and are equipped to handle all major and minor installation for residential projects.
Why Us?
Video Customer Reviews throughout New Jersey
Roofing & windows
Mike - Freehold NJ
Vinyl siding installation
Herman - Garfield NJ
Vinyl siding installation
Thompsons - Glen Rock NJ
Exterior renovations
John - Livingston NJ
NJ Affordable Roofing Contractors
You'll be hard-pressed to find the same level of expertise that our roofing installation specialists provide!
We have years of experience working on both emergency repairs and new roofing installations of all types. Plus, we can work to find a cost-effective repair and maintenance alternative.
Throughout the years we have served homeowners throughout the Caldwells, Wayne Township and Ridgewood , providing all types of 24 hour emergency roofing repairs, roofing installation, siding and house remodeling.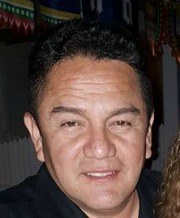 Marco ChavezOwner
Trust us to fix your roof for you and your family and we'll complete it on schedule and within your budget
Why Choose Us
We know the importance of hiring a local NJ remodeling contractor and homeowners throughout the years trusted us to install their roofs and improve the conditions of their homes. From a new skylight to a new residential roof system, our goal is to always leave our customers satisfied.
---
Local and always within reach of all our customers customers
Our reputation developed in the Garden State throughout the years is of greatest importance
Small family operated company, low expenses and overhead cost. A savings for our customers
The same quality material and warranties as the big guys without breaking your bank
Construction is in our DNA, it's all we've done, from new roofing to exterior vinyl siding installation
Exterior Installation Specialist
Visit our Youtube Channel and watch over 500 of our roofing repair and construction projects online. Click here. Let us fix your roof before more damage is done. A leaky valley with Owens Corning roof or damaged asphalt GAF shingles can be fixed.
Since 1995 we have been serving Essex, Passaic, Morris and Bergen County homeowners, providing top notch work at an affordable price.
or Call Us for Assistance at:

973-487-3704
About Us
Father and Sons Professional Contractors has proudly serving New Jersey since 1995. Our main objective is to provide local residents with quality work and material for their roofing, siding and house renovation needs.
Connect with us
Marco Chavez is a retired USA Army Veteran and now dedicates his time to his family, friends, community and home remodeling company.